Happy Halloween! I hope everyone has a safe one! DS#1 had a party at school yesterday and apparently ate too much chips & candy or something else must have upset his stomach. He is now lying down in my bed with what I think is a Stomach Virus. So no Trick or Treating for us tonight.
Look what showed up in my mailbox a few days go.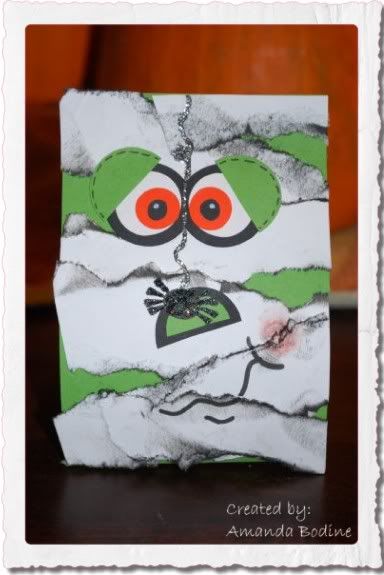 Isn't that Mummy the cutest?! It was sent to me by Amanda Bodine, she used my Candy Apple Box .cut file. She did a great job! Just look at how much candy these little boxes can hold!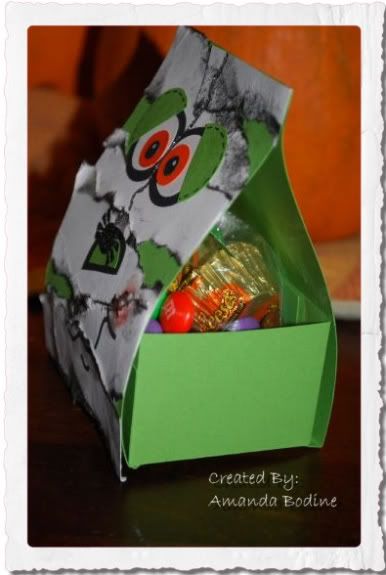 Please leave comment for Amanda letting her know what a great job she did.
Have YOU used my .cut files? Send me a picture of your project and I'll feature you on my blog!