Here is a quick tutorial on how to put together my Triange Box so that it looks like a Candy Corn.
Start off gathering your supplies. I suggest using an adhesive runner or glue pen for the layers and some kind of double-sided tape for the tab.
Fold your scorelines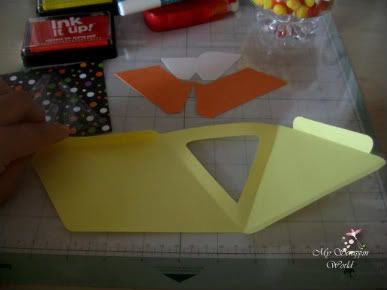 I inked my edges to give it more depth and I just like the look.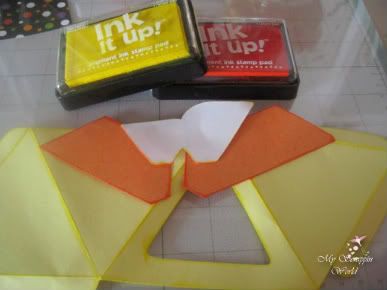 Align the white layer with the edge of the box.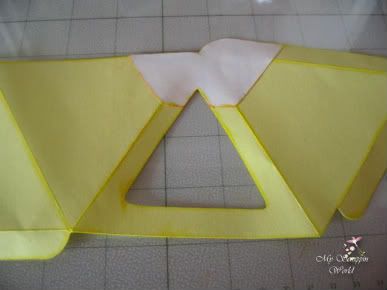 Now place the orange layer.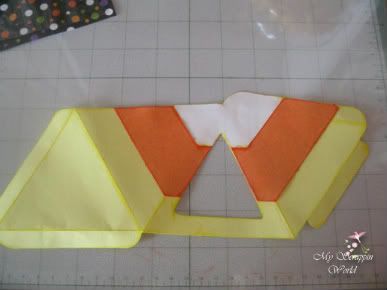 Since I cut the triangle box in yellow, I don't need the yellow layer in the .cut file. Continue by re-folding the scorelines, so you score the layers.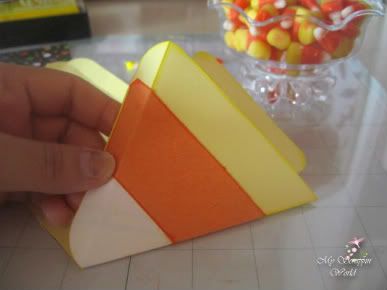 Turn your box over and add your piece of acetate on the window.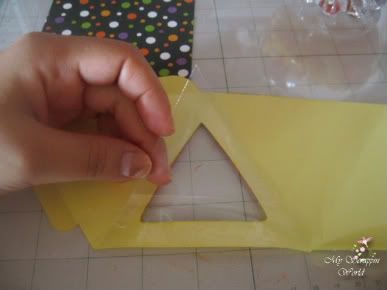 Turn it around again and add the adhesive of your choice to the bottom left tab. I would have used Sticky Strip, but I was all out. Instead I just used my regular adhesive. It worked out nicely. Now fold the glued tab away from you and form a triangle.
Fill your box with Candy Corn or candy of your choice.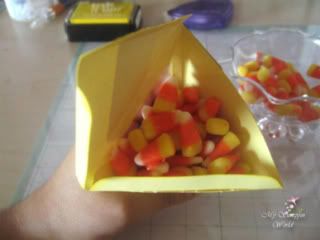 Close the lid by sliding the bottom tab into the slot and the top tab inside.
And Voila! your done!!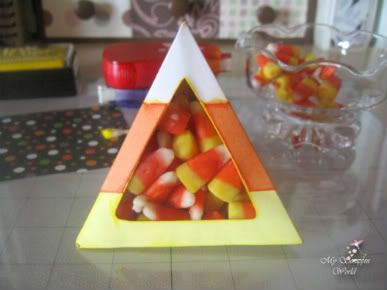 This was my first photo tutorial, so I hope I explained everything. If not, please ask any questions you might have.