At about the same time that I was making my sister's Graduation Card,
Becky Roberts
introduced her
Card Size Gift Bags
. I immediately knew they would be prefect for the some-what odd shaped cards I was doing. Using some of the guidelines Becky posted on her blog -
Inking Idaho
- I created a .cut file using the
Plantin
Schoolbook Cartridge. The card holders measure 4 3/8" x 5 1/2" x 1" roughly and fit an A2 or slightly bigger sized card.
To coordinate the
Gift Bag Card Holder
with the cards I was making, I used the same PP(patterned paper). Added a 7/8" White Stain Ribbon I found at
CVS
during the Christmas Season into the
pre
-slit cuts and tied a bow. Here is the complete Card and Gift Bag Card Holder for my sister.
I also made a
Gift Bag Card Holder
for my sister's boyfriend's card. Only on his, I added a popped-out 2010 to the front instead of the bow. I thought the bow added a
girly
touch to the bag, so I simply deleted the
pre
-slit lines from the
on the .cut file.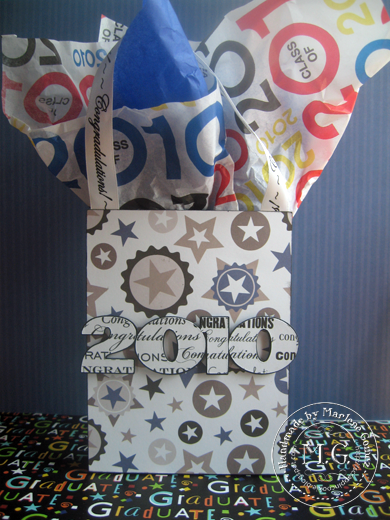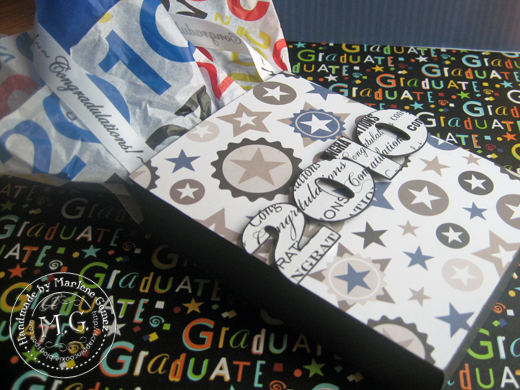 Here is the complete card.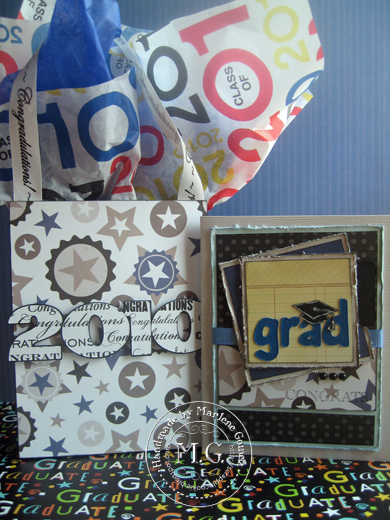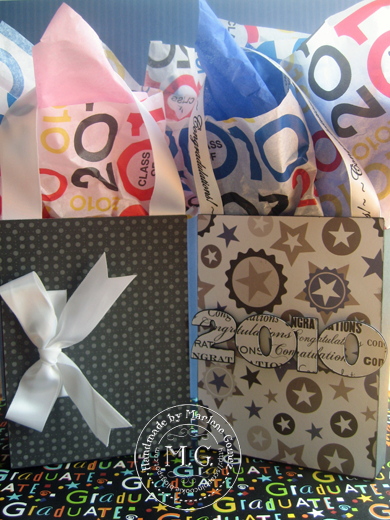 .Cut File is available via a comment request.
The .cut file comes in the form of a .zip file and includes pictures,
TOU
, and .cut file. I'd LOVE to see your completed projects, so please send me pictures or a link to your blog. Thanks!
Gift Bag Card Holders -

Cricut

Expression, Design Studio,

Cricut

Plantin

Schoolbook,

Bazzill

Blackbird

Cardstock

, K&Co Graduation PP,

CVS

7/8" White Satin Ribbon, Bobbin Ribbon 'Congratulations',

SU

! Sticky Strip.
Graduation Cards - Please see
Graduation Cards
post.