Hi Everyone! How is everyone's summer going? Can you believe its already August? I know I can't. DS#1 will be starting 1st grade in September and I know most other states will be starting mid-August. And since time passes by so quickly, I didn't want to go another day without sharing a project with you.
For today, I have a little Thank You Gift Set I made for my son's Kindergarten teacher back in June when school finished. The set includes a card, Hershey Nuggets, and Gift Bag.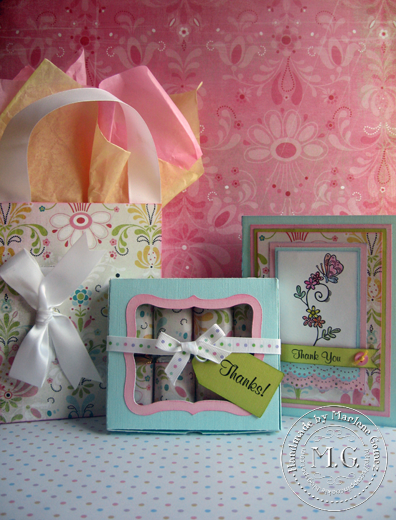 Cricut Expression, Design Studio, Gift Bag Card Holder File, Nugget Box File, TES117, PCS Butterfly on Tall Stem Digi Stamp, Elegant WordArt by Bethany, Basic Grey Urban Parire PP, DCWV cardstock, Bazzill 'Berry Blush' Cardstock, Martha Stewart Doily Lace Punch, Misc - Ribbon, Buttons, Satin Ribbon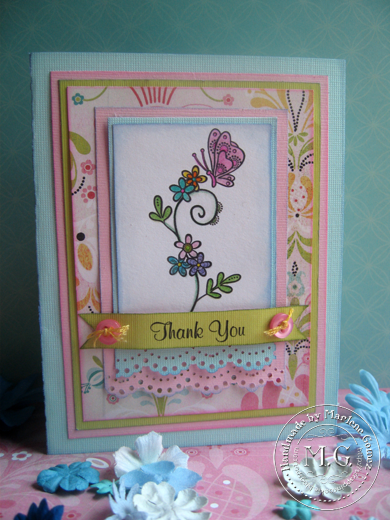 The Nugget Box is actually a .cut file I created back in Feburary 2009 and never got around to sharing with you. The box can hold up to 16 Hershey Nuggets, but in this case I only put 8 nuggets inside. I will have more information and the .cut file available for you in a few days.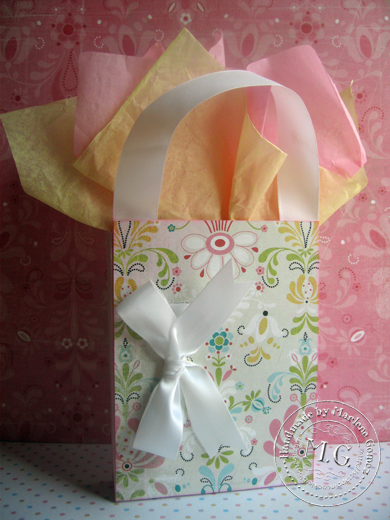 It has a width of 1", so you can easily fit more than a card inside. Here it is hold the Nugget Box and the Card.
If your interested in the .cut file for the
Gift Bag Card Holder
, you can either leave me a comment here or in the
orginal post
requesting the file. As of right now, the Nugget Box File is not available - It still needs to go under a few tweakings. I will update when the Nugget Box File is complete and ready for sharing.
I hope you've all enjoyed today's project.