Pin It Now!
Cricut Expression, Cricut Design Studio, Plantin Schoolbook Cartridge
This .cut file contains
5 Banner Triangles with matching Inner Triangles
. Pictured from left to right : Scalloped Top(B), Mixed Scalloped Top(D), Flat Top/Scalloped Sides(A), Mixed Scalloped Triangle(C). Not pictured is the Scalloped Triangle(A), which I used for my
Autumn Banner
.
ONLY Plantin Schoolbook was used to create these banners.
All Scalloped Triangles measure roughly 5 3/4 by 6 3/8.
All Mixed Scalloped Triangles mearsure roughly 6 1/4 by 6 1/2.
All Inner Triangles are roughly 1/2" smaller than the shaped triangles.
All triangles also come with pre-cut ribbon slits.
All Scalloped Triangles and their Inner Triangles are set to cut out twice.
Each triangle has a code letter -
(A), (B), (C), (D)
- making it easy to match the shaped triangles with the inner triangle. Both the Scalloped Triangle(A) and the Flat Top Triangle(A) share the inner Plain Triangle(A).
NOTE:
This is ONLY for the Scalloped Triangle Double tab. Setting it to cut out two triangles at a time, one of them runs a bit outside of the cutting area in the mat. To solve this issue, go to View>Mat Size>12x24. This sets your mat to 12x24 and allows the triangle to be cut out fully. Then LOAD your 12x12 mat and press the 'Mat Size' button on your Cricut Machine. Your machine now thinks there is a 12x24 mat loaded and allows the image to cut. THERE IS NO NEED FOR A 12X24 MAT. This will also be included in the .zip file you recieve with the .cut file.
If you have any questions, please don't hesitate to ask. I'm glad to help!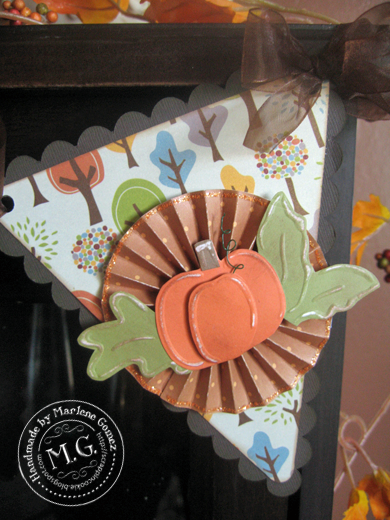 Cut File is available via comment request.
The .cut file comes in the form of a .zip file and includes pictures, TOU, and .cut file. Also please add a way to reach you in your comment. I'd love to see your finished projects, so don't forget to send me some pictures.
Thanks!