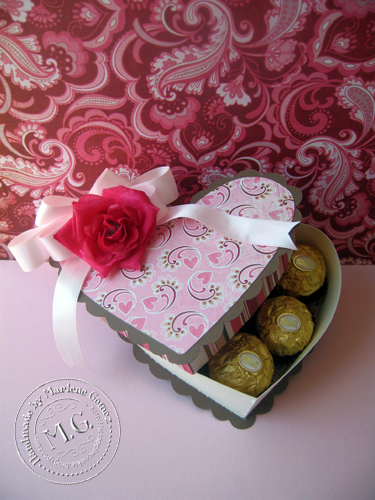 Cricut Expression, Cricut Design Studio, HeartBox_ScrappinCookie cut file, Bazzill 'Carob', 'French Vanilla' Cardstock, Basic Grey 'BitterSweet' Collection, Ferrero Rocher Truffle Chocolates, Misc - Ribbon, Rose
Valentine's Day isn't Valentine's without a box of chocolates. That's why I've put together a Heart Box tutorial/cut file, which is now available for purchase for only $3.95!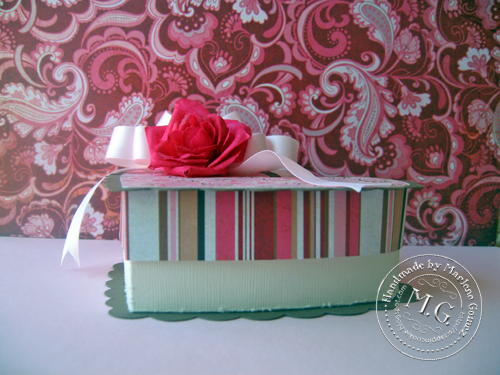 The Heart Box measures about 4.5" x 4" x 1.5".
Inside fits upto 6 Ferrero Rocher Truffle Chocolates or quite a few pieces of any other chocolate.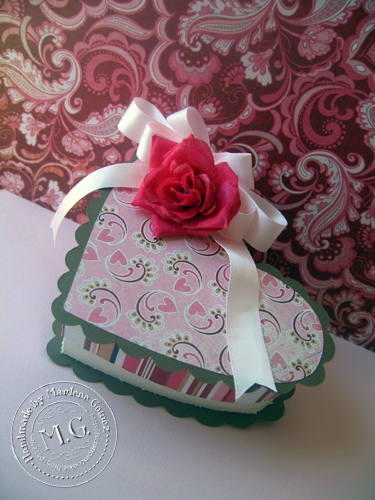 On this Heart Box I used Basic Grey's 'BitterSweet' Collection line. The rose is from a Rose Bushel I got at A.C. Moore.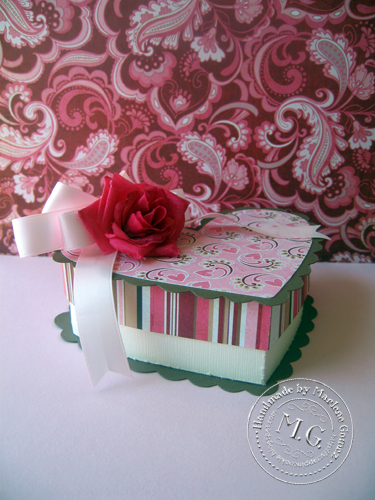 For this cut file/tutorial you will NEED the following:
*Cricut Expression
*Cricut Design Studio
*Plantin SchoolBook Cartridge
*Doodlecharms Cartridge
*Adobe Acrobat Reader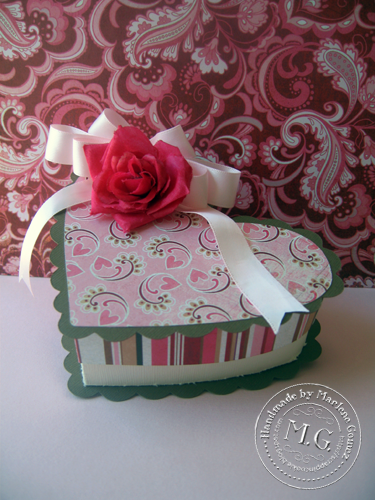 You will NEED a Cricut Expression Machine as well as the Cricut Design Studio Program. This is a .cut file/.gypsy file and will not open with any other program besides Cricut Design Studio or a Gypsy.
You will also need to have Adobe Acrobat Reader 5.0 or higher installed on your computer to open the tutorial file. Most computers have this program already installed on them, but if you don't have it, you can download ir for free by going
HERE
.
You may purchase the file/tutorial by using the 'Buy Now' button below. If you have a PayPal Account, you can use it, and if you don't, there is an option to just make a regular credit card purchase. Within 24 hours after the transcation, I will send you the zipped Heart Box File directly to your inbox.