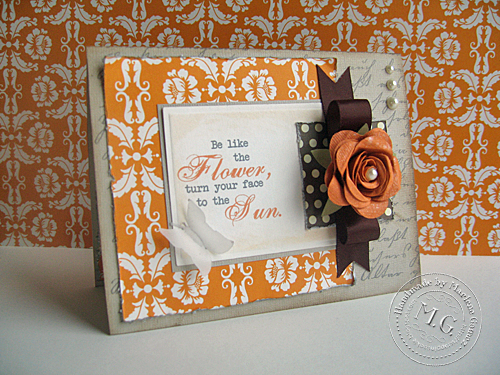 Supplies Used:
Cricut Expression, 3DFlower CUT File_JenC, Cricut Accent Essentials Cartridge, Cricut Storybook Cartridge, Bazzill 'Stonehedge', 'Tangelo' Cardstock, The Paper Company 'White' Cardstock, Jillibean Soup 'Elbow Macaroni'(brown) , 'Shell Macaroni' Papers(orange), Nestabilities Rectangle Dies, Queen & CO 'Pearl' Pearls, HeroArts 'Old Letter Writting' Digital Stamp, Raindrop Echo Designs Sentiment, Misc - Ribbon
~*~
Today's card is a special one. Its made for a fellow FCCB DT Member who is currently going thru some hard times. I hope this bring some light into her life.
I was inspired by this week's
Mojo Monday Sketch 191
.
I loved what Julee did with her card and it inspired me to do some distressing on mine, too.
There are a few techniques in this card. I started off my running my cardstock base thru my printer and "stamping" the
HeroArts 'Old Letter Writing' Digital Stamp
in a grey. I think this script is perfect for any occasion.
Then I distressed the edges of both Jillibean Papers with my Heidi Swapp Distresser and inked them with a metallic grey ink I got at A.C. Moore.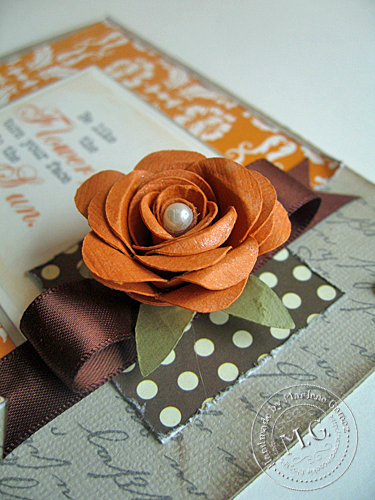 To create the rose, I used a
3D Flower .cut File
designed by Jen C. from BrainThings. If you're interested in the file, simply make a small donation and leave her a comment. She's always happy to help.
After rolling the rose together, I added some glimmer with my 'Pearl' Glimmer Mist and centered it with a Pearl. I also used my Cricut Accent Essentails Cartridge to make the leaves.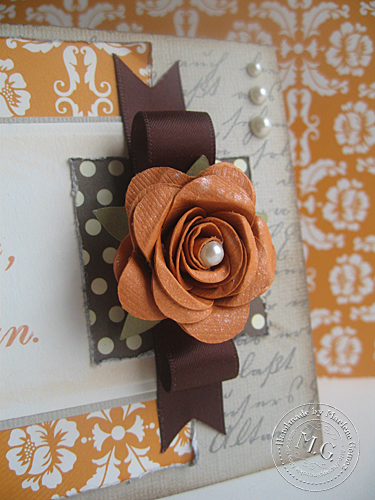 The color scheme was based on this week's
colourQ Challenge #85
.
Instead of using Stampin Up! cardstock I used Bazzill Tangelo for SU! Peach Parfait and Bazzill Stonehedge for SU! Sahara Sand.
The sentiment is a freebie from this week's
Sentimental Sundays Challenge #55
. I used PSE8 to color the sentiment in SU! Basic Grey and Peach Parfait using an RGB code I found online.
I did the inside of this card differently from how I normally do them. I left a bigger frame for the personal message, I will write before mailing it out to my FCCB DT peer.
Before, I leave, I want to show the FIRST handmade flower I've ever done. I intended to use this one on the card, but didn't like the way it turned out. I wanted to give it a "peachy" glimmer, but don't own one, so I tried to make my own. It didn't turn out too good.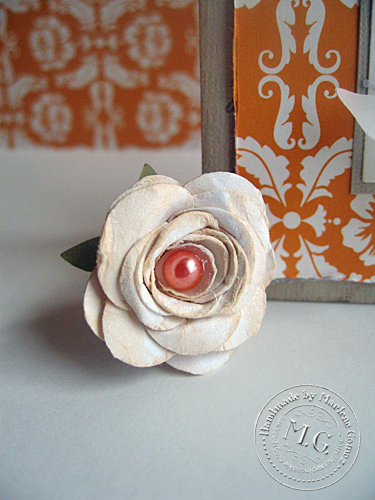 Ok, if you're still with me -
TFL!
~*~
This card was crowned Colour Queen!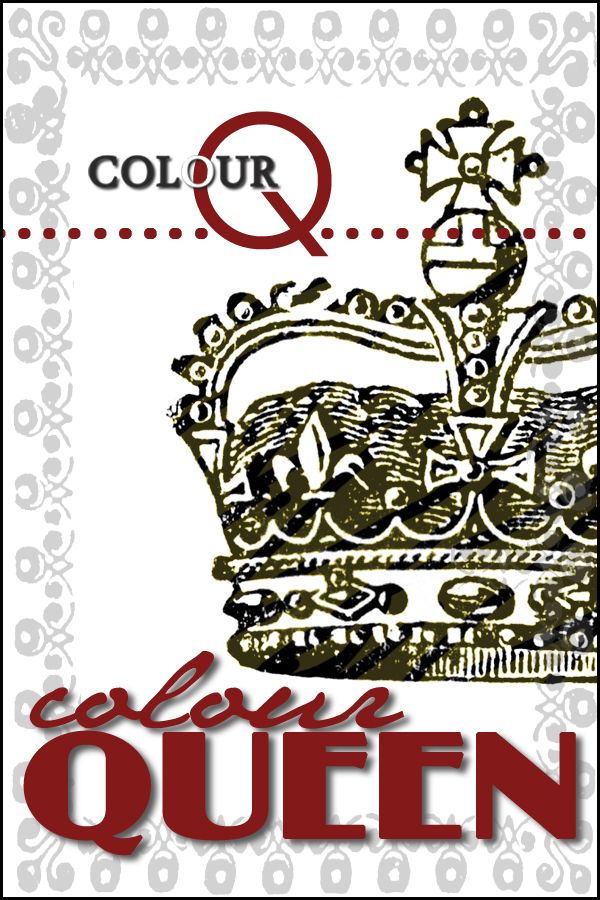 I'm so excited! And to think I *almost* didn't complete the challenge. At the end I LOVED how the colors worked together and how it turned out!
~*~
Wow! This card also made it to TOP 3 at Sentimental Sundays!