HAPPY HALLOWEEN!
I'm not too big on Halloween and definitely NOT into all the scray stuff. But I still wanted to wish everyone a SAFE Halloween! And share a few Halloween Treats that the kids and I put together during the weekend.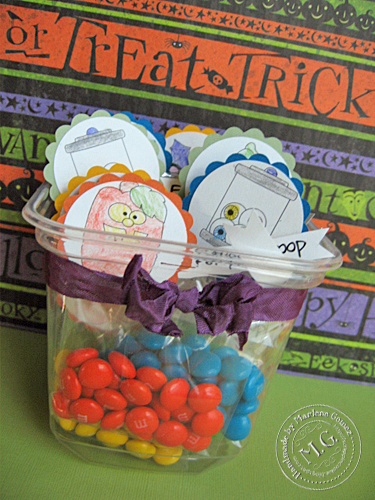 We made about 50 or more of these little M&M treat bags. I had the kids color in the
"Halloween Hootenannies"
from
Whimsie Doodles
while I separated the M&M's by color. Then 23 M&M's to be exact were put inside of clear treat bags and given a respective topper.
ORANGE M&M aka PUMPKIN POOP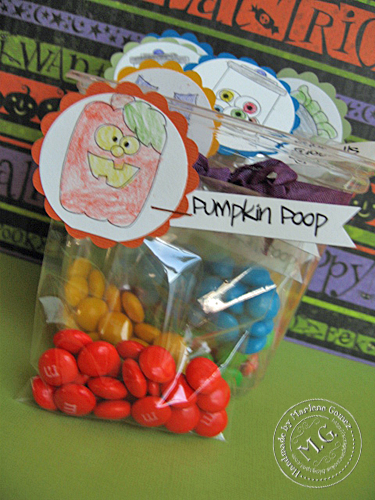 BLUE M&M aka GHOST DROPPINGS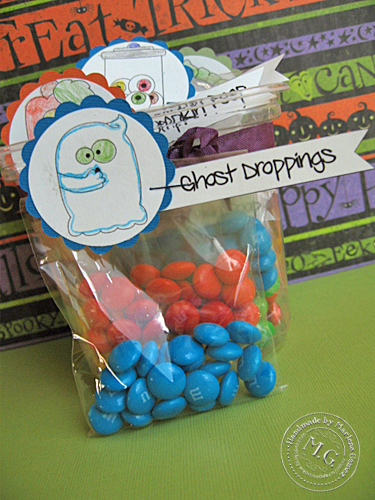 GREEN M&M aka SPIDER EGGS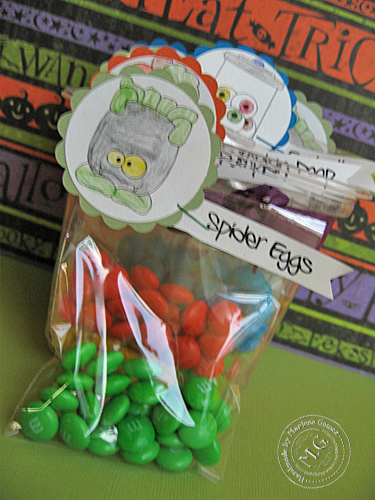 YELLOW M&M aka BAT BOOGERS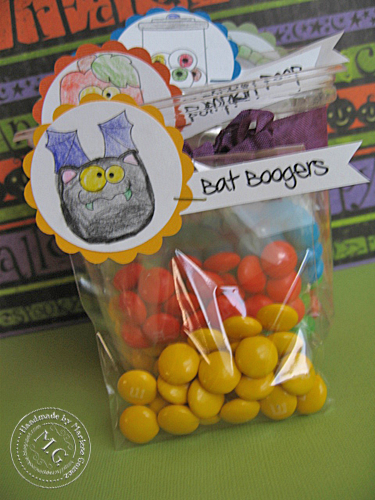 ASSORTED COLORS aka EYEBALLS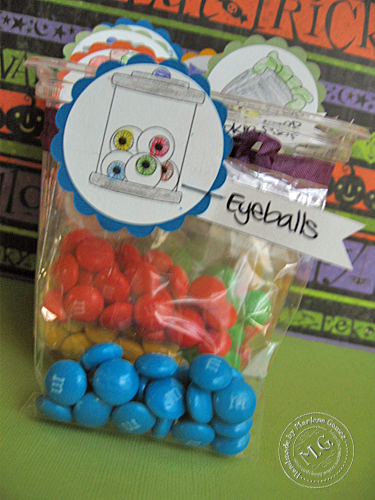 I hope you got a smile from these little Halloween Treats!