Hello Everyone!
I can't believe my little blog will be celebrating its 3rd Blogaversary in just a short week!!
I thought it would be a FUN idea to have a Blogaversary Party! There will be GAMES, PRIZES and FINALLY a ScrappinCookie Badge Release!! You won't want to miss it!!!
Just to name a few sponsors...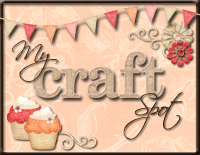 And to get the PARTY started early, I will be selecting ONE Follower/Email Subscriber who helps spread the word about ScrappinCookie's 3rd Blogaversary Party!! Simply grab the badge/code below and post it on your blog.



Be sure to leave a comment HERE letting me know you've added the Blogaversary Badge to your blog! Ends June 1st 11:59pm EST.
Check back in later for details/instructions on ONE of the ScrappinCookie 3rd Blogaversary Party Games.