Hello Everyone!
Thank You for joining me today to celebrate ScrappinCookie's 3rd Blogaversary!!!
I can't believe today is the LAST day of ScrappinCookie's 3rd Blogaversary Celebration!!
All weekend long, June 1st - 3rd, I've been celebrating my blog's 3rd Anniversary with ALL OF YOU! Afterall, my blog and I wouldn't be where we are without you.
There are games and prizes for EACH DAY of the Party. So be sure to join in!
In addition, I will be selecting
ONE
Follower/Email Subscriber who helps spread the word about
The ScrappinCookie Button
!! Simply grab the badge/code below and post it on your blog. Come back to
THIS
post and leave a comment letting me know you've posted
The ScrappinCookie Button
to your blog!
Ends June 4th 11:59pm EST.
~*~
For more chances to win FABULOUS prizes check out the following games.
~*~
To make communication easier, I've add a ChatterBox to the top of the page. Please send me a "HELLO" and let me know you've arrived.
~*~
Today's game will be "COOKIES" Bingo!!
Be sure to have your COOKIES Bingo Card Ready.
If you haven't already picked out a
COOKIES Bingo Card
, you have a few minutes left before we start the game.
CLICK HERE
for your
COOKIES Bingo Card
.
We'll be starting the game in
5 MINUTES!!
~*~
Thank You all for being here...
Lets get the PARTY started...
1st Calling Cards
are
~*~
~*~
3RD CALLING CARDS ARE....
~*~
4th CALLING CARDS ARE....
~*~
You have won YOUR CHOICE of Crinkle Ribbon from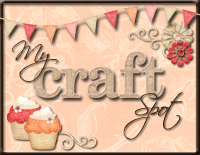 Please email me with your info.
~*~
THANK YOU to everyone that played along with the COOKIES Bingo Game!!!